As you will know, the Prime Minister has confirmed that public restrictions will be significantly eased from the 19th July. Under the Government's guidance "Health and care settings will continue to maintain appropriate infection prevention and control processes as necessary and this will be continually reviewed. Guidance will be updated based on the latest clinical […]
Read more.
Welcome back! We are please to be able to continue to offer appointments and see our patients within the clinic again. All of our dentists are now running various clinics, initially to see emergencies and previously postponed treatment, we plan to resume with routine check ups again as soon as available appointments allow – […]
Read more.
We have begun the process of reopening our clinics, however we are still restricted on the type and frequency of available appointments. For now, our appointments are limited to emergency care and treatments. Many routine appointments are being rebooked to a later point in the year – this will include check ups and hygiene […]
Read more.
Following the announcement made on the 28th May,  the chief dental officer has confirmed that dental practices will be able to begin reopening gradually from Monday the 8th June. The safety of our patients and staff is our number one priority and we will only open fully when this can be assured. We have […]
Read more.
Update for patients – Emergency Service Information Since the end of March, stringent measures have been imposed on dentists restricting the use of dental equipment. We are currently able to provide only very limited care and can not see any patients within the practice at present. Any patient who feels the need to access emergency […]
Read more.
We are pleased to offer an increased range of appointments with our Hygienist – Sophie Organ! Now available on Monday, Wednesday and Friday, we are now open for an additional evening appointment at 5pm on Monday. Use our online booking service on the home page to book your appointment today, it's quick and easy and […]
Read more.
We are now social! With Social Media now recognised as a very important way of keeping in contact with patients, we are delighted to have launched our own Facebook page. If you continue to like our dentists, nurses and friendly support team, do like us on Facebook. In our regular updates, we'll keep you posted on what's new at […]
Read more.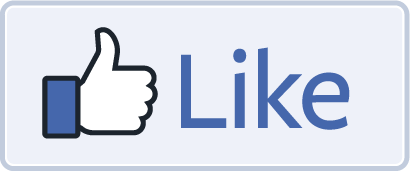 Woodcroft Dental was one of the main sponsors of the Midhurst & Petworth Rotary Club charity golf day on 3rd August. The event took place at Cowdray Park Golf Club with 36 teams involved, each contributing through donations, sponsoring a hole, advertising in the event programme or giving a prize for the raffle. The golf day raised a […]
Read more.
We're always striving to provide the best dental care for our patients, so we have just purchased a brand new Dürr VistaScan digital radiography system for the practice. Benefits include: Lower Radiation Excellent Image Quality Better Storage of Images Using over 40 years' experience in the development of x-ray technology, Dürr Dental have produced a […]
Read more.